The New Generation of Cosplayers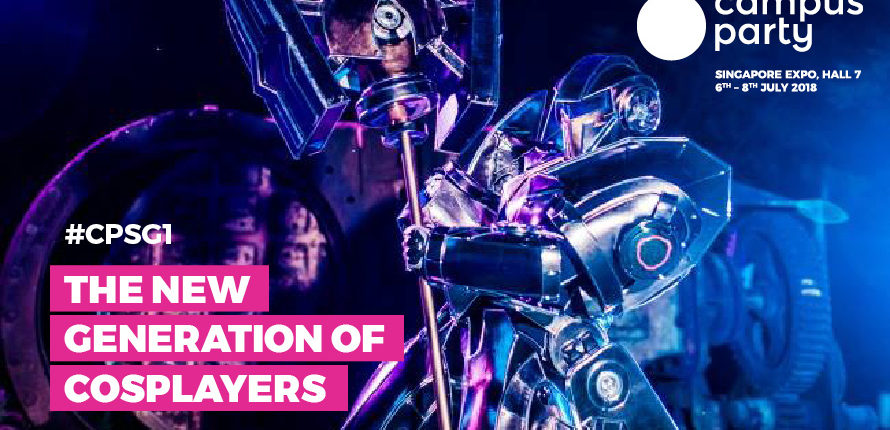 It is said that the arts exist because life is not enough. At Campus Party Singapore, you can see examples of how old art forms and new art forms continue to evolve with the times, and witness the role of technology in driving innovation and preserving the old.
Futuristic Cosplay
Most people should be fairly familiar with cosplay as the practice of dressing up as a character from a movie, book, or game. Don't miss this rare chance to meet Team CSL or Cosplay Stage Laboratory from South Korea at Campus Party Singapore. Team CSL has more than 15 permanent team members and have been active on the scene since 2010. Aside from their League of Legends and game-related cosplay, the members are well known in the international scene for crafting high quality, detailed costumes and live action performances. They have even scaled up their photography and videography to movie-level standards.
Fusion Wayang Kulit
Making an old traditional art form fresh again is the arts group Fusion Wayang Kulit. His passion for character design led Tintoy Chuo to work closely with Master Puppeteer Pak Dain to create an exciting performance inspired by pop culture phenomenon – Star Wars. Watch how science fiction and various multimedia components merge with the traditions of shadow play at their
mesmerising performance.
Come and experience the magic of art and innovation at Campus Party! Don't get left out of the action at Campus Party Singapore! Register to be a Campusero here: https://singapore.campus-party.org/attend/
Be sure to like our Campus Party Singapore on our social media to get the latest updates and info.
---