When Technology meets Healthcare…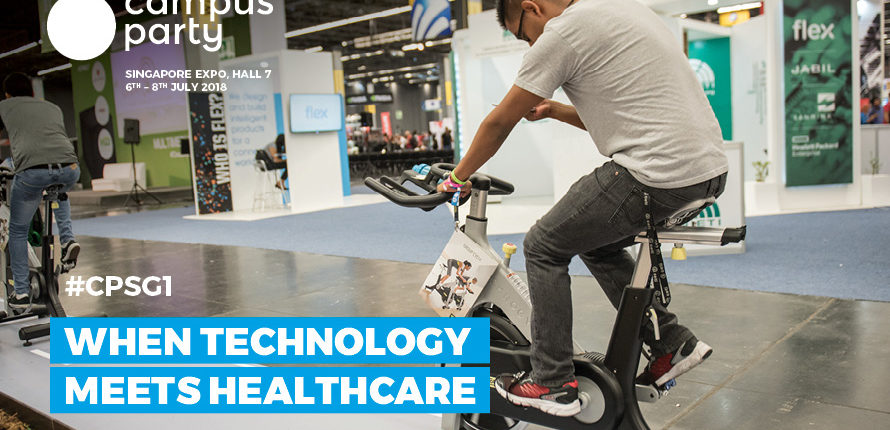 A*STAR Speakers
Campus Party Singapore is proud to have The Agency for Science, Technology and Research (A*STAR) on board as a partner at our 3-day festival!
A*STAR is a catalyst, enabler and convenor of significant research initiatives among the research community in Singapore and beyond. Through open innovation, the agency collaborates with partners in the public and private sectors to bring science and technology to benefit the economy and society.
Featured A*STAR speakers at the festival include Vijay Chandrasekar, Unit Head of Deep Learning 2.0 and Pavitra Krishnaswamy, Head of Deep Learning for Healthcare Programme.
Deep Learning 2.0 by Vijay Chandrasekar
Deep Learning 2.0 is a multi-year A*Star program that is focused on capturing the next wave of deep learning. Vijay will touch on three aspects of the program in his talk: Algorithms, Hardware and New Emerging Enterprise Applications.
AI in Healthcare – Where's the Technology at? by Pavitra Krishnaswamy
AI is poised to significantly impact healthcare by improving efficiency, affordability and clinical outcomes. But there are challenges to overcome before the healthcare community and industry can truly realise the value. Learn about ongoing technology research to overcome the key pain points in translating the value of AI to healthcare stakeholders.
Also scheduled to speak are Dr Chai Lean Toh, Research Fellow at Singapore Bioimaging Consortium who will talk about "Shining a light on Alzheimer's Disease, and Associate Professor Tan Meng How, Senior Research Scientist at the Genome Institute of Singapore who will present on "The Genome – Our Living Hard Drive".
Check the latest schedule for these talks from the official Campus Party Singapore website!
Don't get left out of the action at Campus Party Singapore!
Get your passes here: https://singapore.campus-party.org/attend/
Be sure to like our Campus Party Singapore on our social media to get the latest updates and info.
---