WELCOME TO The festival
Celebrating creativity, innovation, and collaboration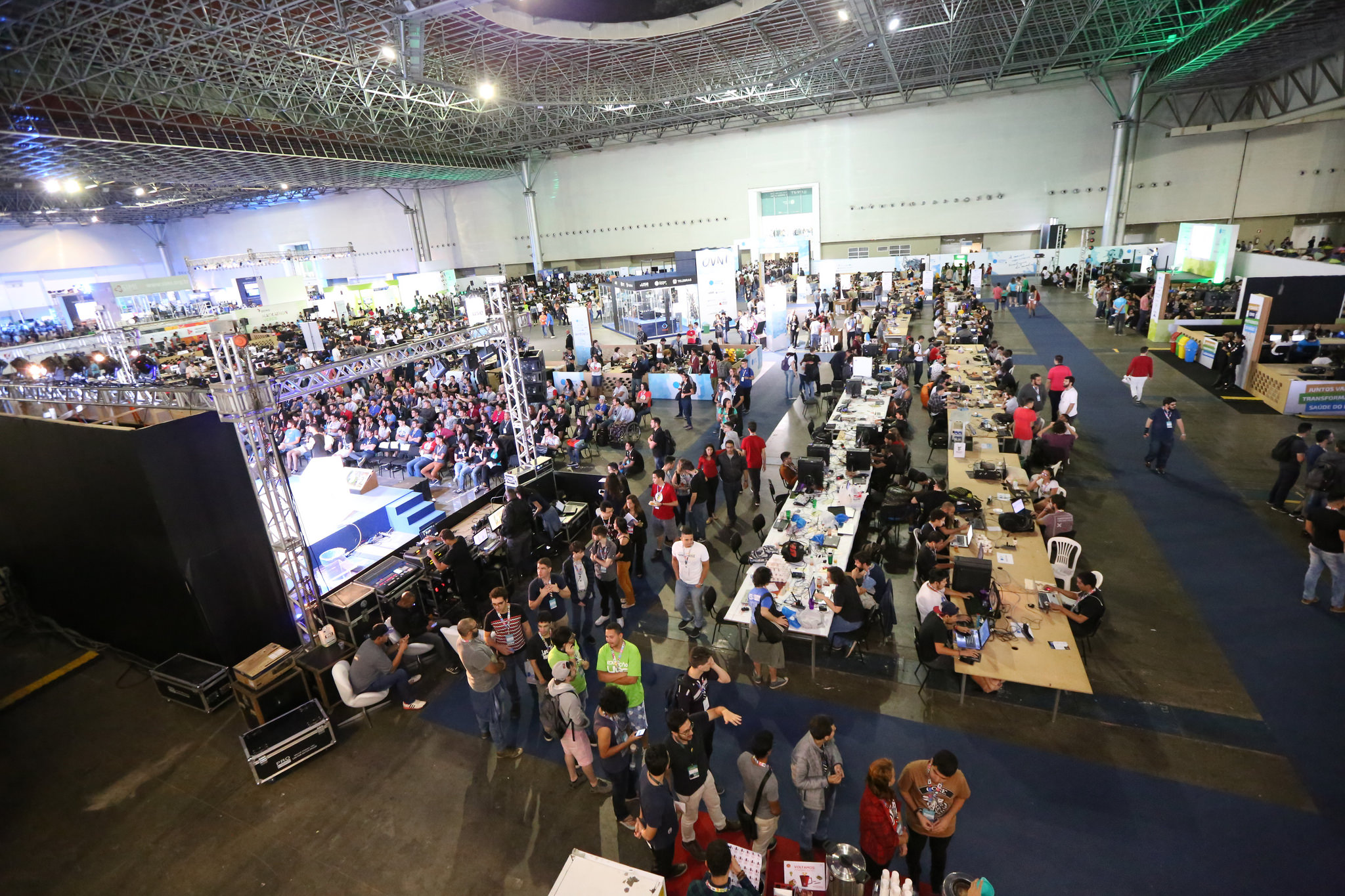 A journey through dreaming, learning
THE HEART OF CAMPUS PARTY
An annual event in more than
12 countries around the world.
Three days, 24 hours, thousands of talents
devoted solely to the pursuit of
innovation and creativity.
creating, sharing.
WHAT OTHERS THINK
ABOUT US
24 HOURS INTO THE LIFE OF
CAMPUSEROS
This is how we really party! Every Campus Party around the world features three diverse but complementary areas.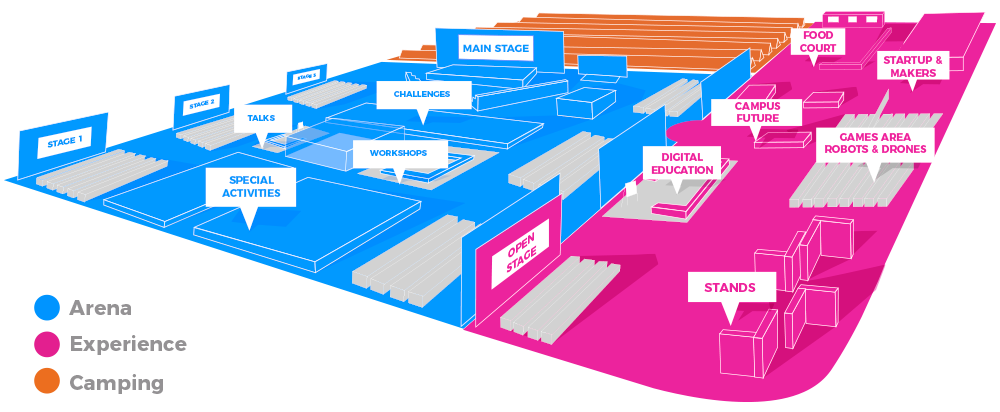 ARENA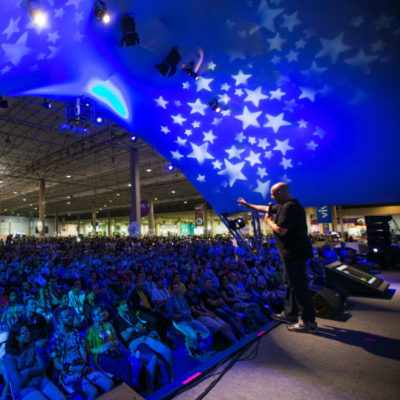 SHARE, LEARN, DO
Join endless conversations with other Campuseros. Share your interests, inspire, learn, and collaborate. This area will be abuzz with workshops, challenges, and activities round the clock.
EXPERIENCE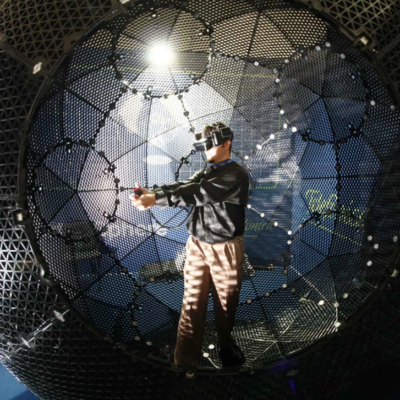 MEET, TALK, TRY
Meet a stellar gathering of start-ups, makers and academia!-Get knee-deep and experience what advanced technology can do. See applications of cutting-edge technology through games, simulators, robots and drones, virtual and augmented reality.
VILLAGE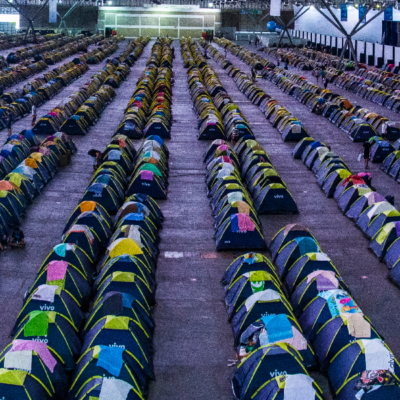 REST, RECHARGE, REPLAY
A space for Campuseros to rest and recharge. Tents for innovators campsite allows you to reflect on the events of the day and to foster relationships with newfound friends.
TALKS
Listen to the sharpest and most creative minds from a wide range of sectors and industries at the Campus Party unconference.
CAMPING
Get in tents with thousands of "Campuseros" and experience the world's largest geek campout.
PARTY
Welcome to the non-stop Party featuring games, competitions and entertainment.
FUN DEMOS
Check out the interactive exhibition of the latest innovative technology and games.
WORKSHOPS
Join thousands of talented individuals and different communities as they converge on Campus Party to learn, create, inspire, share and have fun.
OPEN INNOVATION
Experience everything from hackathons to mindblowing challenges at the world's largest open innovation platform.