IndoChine and its Green Festival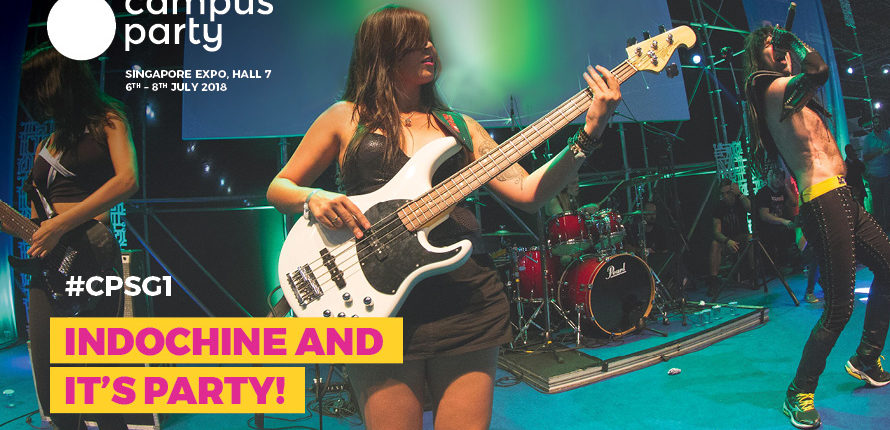 IndoChine Green Festival
Did you know that the IndoChine Group is also a strong advocate for environmental conservation? The IndoChine Green Festival is an annual, high profile affair held in conjunction with HSH Prince Albert's Foundation Gala dinner. This year, the Festival together with Campus Party Singapore is privileged to have these international luminaries as presenters:
Dr Ashok Khosla
Conservationist, leading environmentalist and president of the International Union for Conversation of Nature (ICUN), Dr Khosla is an expert on the environment and global warming.
Liz Courtney
Life adventurer and director of "The Tipping Points of Climate Change", Liz's latest programme Youth4Planet aims to empower the next generation in the development of sustainable solutions to reduce our carbon footprint by 5%. Find out how you can be part of a changeTeam to build and launch a global app by December 2018 to drive the 5% pledge!
Professor Rachid Yazami
Known for his research on lithium ion batteries and fluoride ion batteries, this Moroccan scientist is a recipient of the prestigious Legion of Honour 2016.
William Kwende
William Kwende is the founder of AGRITECH Group Holdings International Nationality, which promotes eco development clusters supporting rural farmers in West and Central African countries. He also leads the Consortium for Clean Food Processing Infrastructure.
Sun Yu-Li
Sculpture artist who believes that a Universal Language (UL), founded on simple and pure elements, is key to understanding the myriad opportunities hidden in our universe.
Don't get left out of the action at Campus Party Singapore!
Get your passes here: https://singapore.campus-party.org/attend/
Follow our various social media handles on to stay updated and receive exciting sneak peeks!
---