Types Of Campuseros That You Will Meet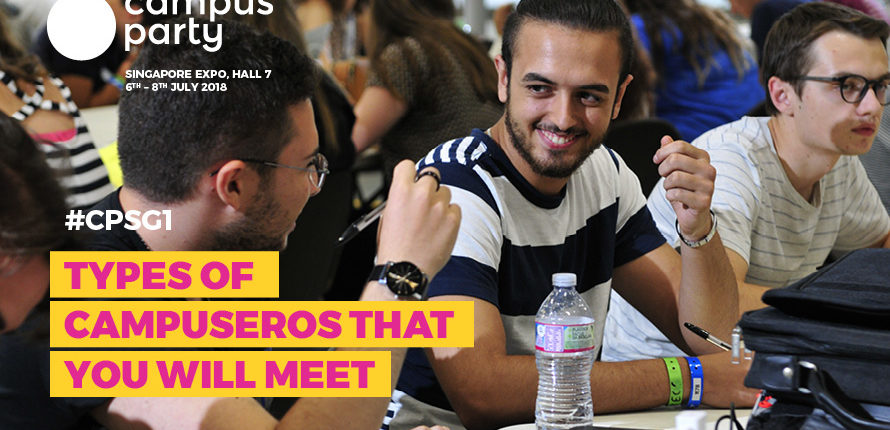 Types of Campuseros
No matter what your type is, Campus Party Singapore is the place to discover unexpected learning and breakthrough insights. Don't miss your chance to be part of this once in a lifetime experience. Curious and quirky, fun-loving pranksters. Looking to break free from the monotony of your daily life? Come immerse yourself in a unique, fun-tastic event that brings together science, technology, engineering, entertainment, and the arts. Anything goes! You are only limited by your imagination!
Doer, makers, tinkerers
Can't remember the last time you felt inspired? If there is a cool idea simmering in your head, it's time to explore ways to bring it to life. At Campus Party Singapore, you and your squad will find a plethora of workshops on a wide range of topics. Make a roach obey simple commands in the roboroach workshop, learn more about blockchain applications, pick up new skills in Maker workshops, and more.
Intellectuals, TED folks
Restless and eager to be part of a meaningful new challenge? Meet likeminded thinkers and join forces to start new initiatives and accomplish amazing things together. Be part of important conversations about the big issues that the world faces today. This is your chance to start making a real impact!
Don't get left out of the action at Campus Party Singapore! Get your passes here: https://singapore.campus-party.org/attend/
Be sure to like our Campus Party Singapore on Facebook and Instagram to get the latest updates and info.
---