Getting off the Grid takes GRIT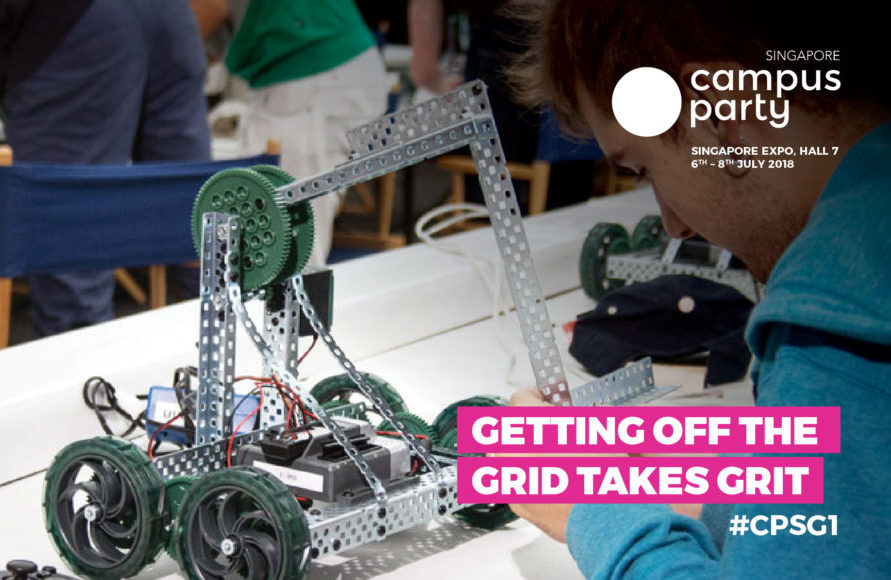 Ever heard your parents mutter under their breath after their latest nagging exercise? "If only you could pay attention more in class, do your homework more diligently, and do better at school.." Well yes you could, but you could also always counter-argue that you've always felt uncomfortable with the "be-all-and-end-all" of academic grading, and going beyond results into a realm of harnessing individual talent, strengths and personal evolution. No doubt you will get another earful from your folks for being reclusive and anti-social. You are not alone.
What defines a successful life? The truth is that, too often the definition of success today is the definition society has come to attach to success. It is the definition of success TV executives who control the dramas, soap operas and daytime TV shows want you to believe. It is the definition of how brands want you to perceive association of your world that is aligned with their commercial interests. It is the definition that the "I want" society has for success.
But somehow we all know that success is not about getting that law degree, having lots of money, big houses and fast cars. Success goes much deeper than that. We know that after a certain level of income, a person no longer gains happiness if their income rises. Indeed the chart of happiness begins to deteriorate very rapidly once you get beyond a certain level of income. Money cannot buy you happiness, it rarely even buys you security as money gained can be easily lost. Extrapolated with that theory, is the fact that fitting into a cookie-cutter system in school, just so that you can get into the top universities in the world, just so that you can earn a lot of money then piss it all away, is a vicious cycle that nobody should ever have the curse of getting themselves into.
As Stephen Covey wrote in The Seven Habits Of Highly Successful People: "begin with the end in mind". Once you have a clearly defined image of what a successful life is to you, then the motivation to create a plan to achieving that success becomes a natural. Somehow, life suddenly has new meaning. And when you finally reach that end goal, no matter how different your definition of success is to other people, you know you have arrived.
Take Julie Choo – techpreneur, investor, strategic advisor and NED all rolled into one, currently busy writing The Strategy Journey and growing Stratability, a boutique learning services and strategy company that helps talented individuals and organisations to build the capabilities required to succeed, positively disrupt and evolve in a continuously changing environment.
Having spent the past 15 years working with C-level executives and directors of banks and large corporates, Julie ventured into her own and is now a serial business and project shaper spending most of her professional career on business model evaluation, operating model design and structuring of merger and acquisition deals as well as designing new software applications, ranging from CRM to Peer-to-Peer lending platforms.
Currently hooked on research areas including AI, Blockchain and other innovative technologies, and in building assets and capabilities including around people in a businesses, to drive long term value, Julie is a Formula One and Pilates fanatic.
And what of Juvena Huang, a true-blue globetrotter if there ever was one? Juvena found her ticket to freedom when she acquired her motorcycle licence and bought her first Vespa scooter on her 20th birthday. Despite being vertically challenged, she also dabbled in motocross and enduro riding for a few years. The pivotal moment of a friend's sudden passing drove Juvena to leave the safety net of home and job in order to travel around the world.
Her first and only love, her Vespa scooter, accompanied her as she embarked on a personal journey from Singapore to Europe covering 44,000km and 25 countries, including some of the most misunderstood ones. Her journey has amassed a following on the Facebook Page "The Wandering Wasp" as she shares travel stories and reveals on the ground untold aspects of countries.
Juvena is currently back in Singapore for a hiatus from adventure, to work on a book and replenish travel funds. There are more places to explore. She has plans to continue to Western Europe, Africa, and the America continents.
Janice and Juvena are just two examples of extraordinary human beings who have made it their mission to redefine success, in their own terms. Meet them at Campus Party Singapore's Experience Zone and chart your own personal journey to life, in the only way you know how.
"Success is nothing more than a few simple disciplines practiced every day. Failure is a few errors in judgment repeated every day" – Jim Rohn
Ticketing and registration information to Asia's first edition of Campus Party is available at https://singapore.campus-party.org/. Also visit Campus Party Singapore's social platforms at
---