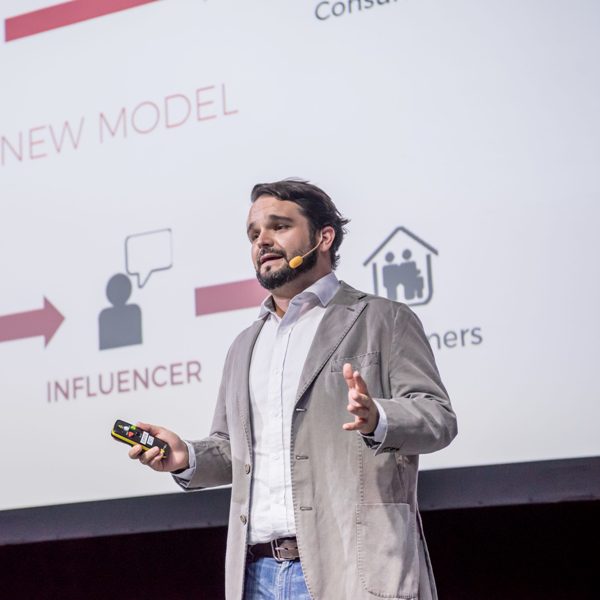 Relive CPSG1
Alvaro Quesada
Business Development Director
Alvaro Quesada began his career in the world of telecommunications doing what he loved best: creating videos. In 2005, while attending San Pablo CEU University for a degree in Media Studies, he founded the video production company QUE Producciones. This also allowed him to collaborate on various projects including an award-winning TV show on Spanish National Television and the annual week-long technology festival Campus Party.
In 2009, he joined the TV & Radio team of the leading English language teaching company in Spain, Vaughan Systems. There, he worked at developing TV and radio programs with social media in order to teach English in a different format. Along with professional English teachers and other media professionals he also participated in the creation of an audio book to teach English to kids.
His experiences in social media then led him to join the Digital Department of the multinational Advertising Agency Grey Group in 2011. Over the course of almost 3 years he worked with international brands such as Samsung, Domino's Pizza, Deutsche Telekom, Fairy, and Schweppes, among others, to plan content for social media networks and, in coordination with PR and Marketing departments, the conceptualisation, development, and implementation of social media strategies and media campaigns.
In 2014, Alvaro joined the Spanish digital communications agency Tinkle as the Director of APAC offices in Singapore to coordinate the expansion of the company in the Asian market. Since then, he has built a team of more than 25 specialists around the region whose clients include the World Wildlife Foundation (WWF), Earth Hour, Montblanc, Catalunya Tourism Board and Expedia among other.